ALBUM: Collage: Pamela's second album, Collage, is available for purchase from CDbaby.com, Amazon.com, and iTunes.
It features a suite for guitar and piano by composer Jason Heald and with master pianist Rhonda Rizzo.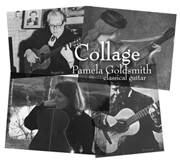 Pamela Goldsmith is available for private lessons in her studio in St. John's, or online. Pamela is an adjunct faculty member at Linfield College (McMinnville, Oregon), where she teaches private, group and chamber classes. Pamela performs classical guitar at local venues, private performances, special occasions and concerts. email: pamela@goldsmith.net phone: (503) 285-6897

The Goldsmith/Ringering Duo features Ms. Goldsmith and pianist Rhonda Rizzo. They perform a mixture of classical and new music and have appeared together at the Umpqua Community College Concert Series, Linfield College, The Old Church, Washington's Water Music Festival, and more. The duo is dedicated to bringing great music to everyone and to "unstuffing" classical music.
Pamela Goldsmith is active in the Pacific Northwest as a solo classical guitarist and collaborative performer. She is adjunct guitar professor for Linfield College and maintains a private studio in Portland. Pamela has performed at such venues as Harvard University, the International Pinot Noir Celebration, and The Old Church. Pamela actively supports charitable causes such as the Spruce Run for Battered Women, the Women's Inter-community AIDS Resource, and the Dougy Center. She holds a Master's degree in Classical Guitar Performance from Portland State University.

Pamela is passionate about the history and vitality of the pieces in her repertoire. Please listen to one of the samples above from her previously released cd entitled Seven Lovely Pieces, or at Amazon.com. Contact Pamela directly for more information on her performances, lessons, and music.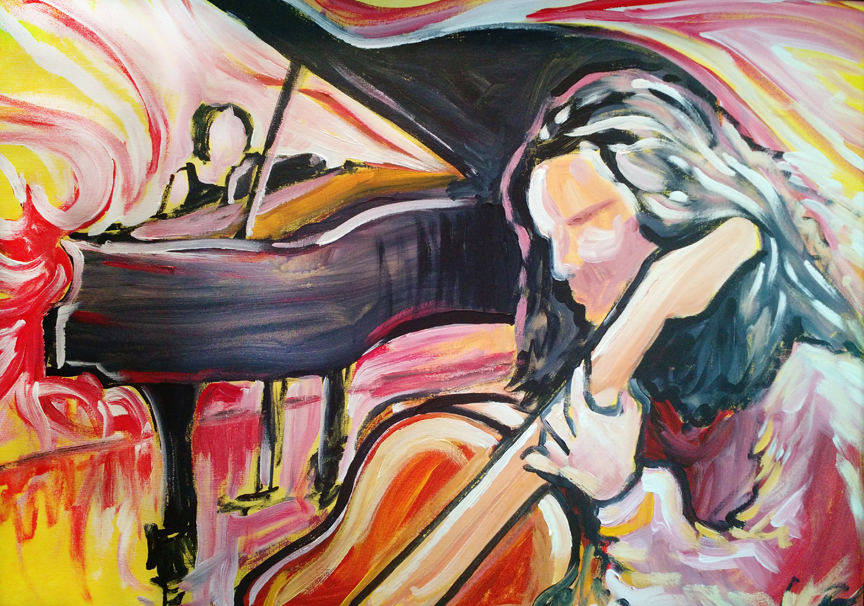 web and package design by Lexie, www.lexieseptentrion.com.